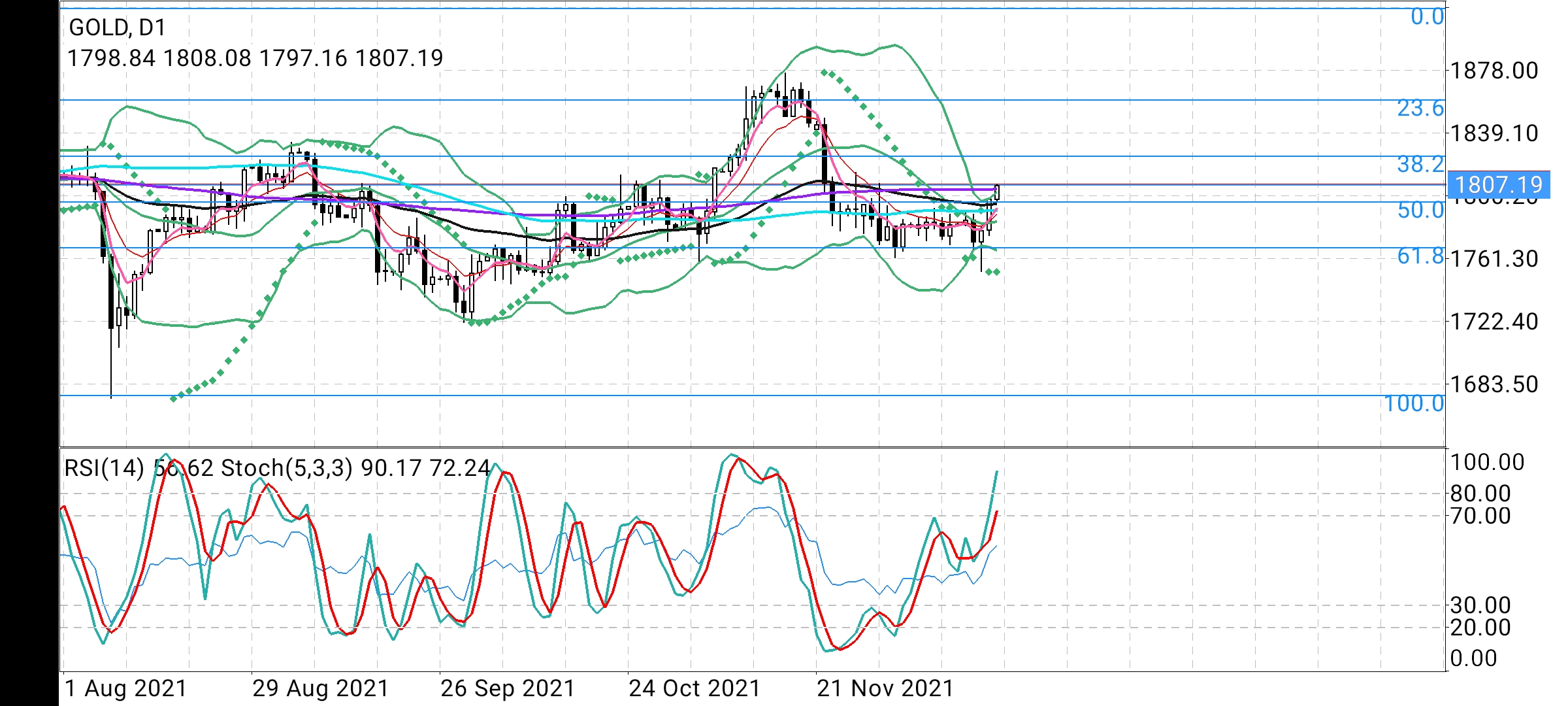 Gold price breached 1797.00 level clearly and ended yesterday above it, to stop the negative scenario and lead the price to achieve more expected gains in the upcoming period, on its way to visit 1825.15 as a next positive target.
Therefore, we are waiting for more rise today, and breaching 1805.00 will ease the mission of achieving the waited targets, while breaking 1797.00 represents the key to return to the bearish track again.
The expected trading range for today is between 1785.00 support and 1825.00 resistance.
The expected trend for today: Bullish