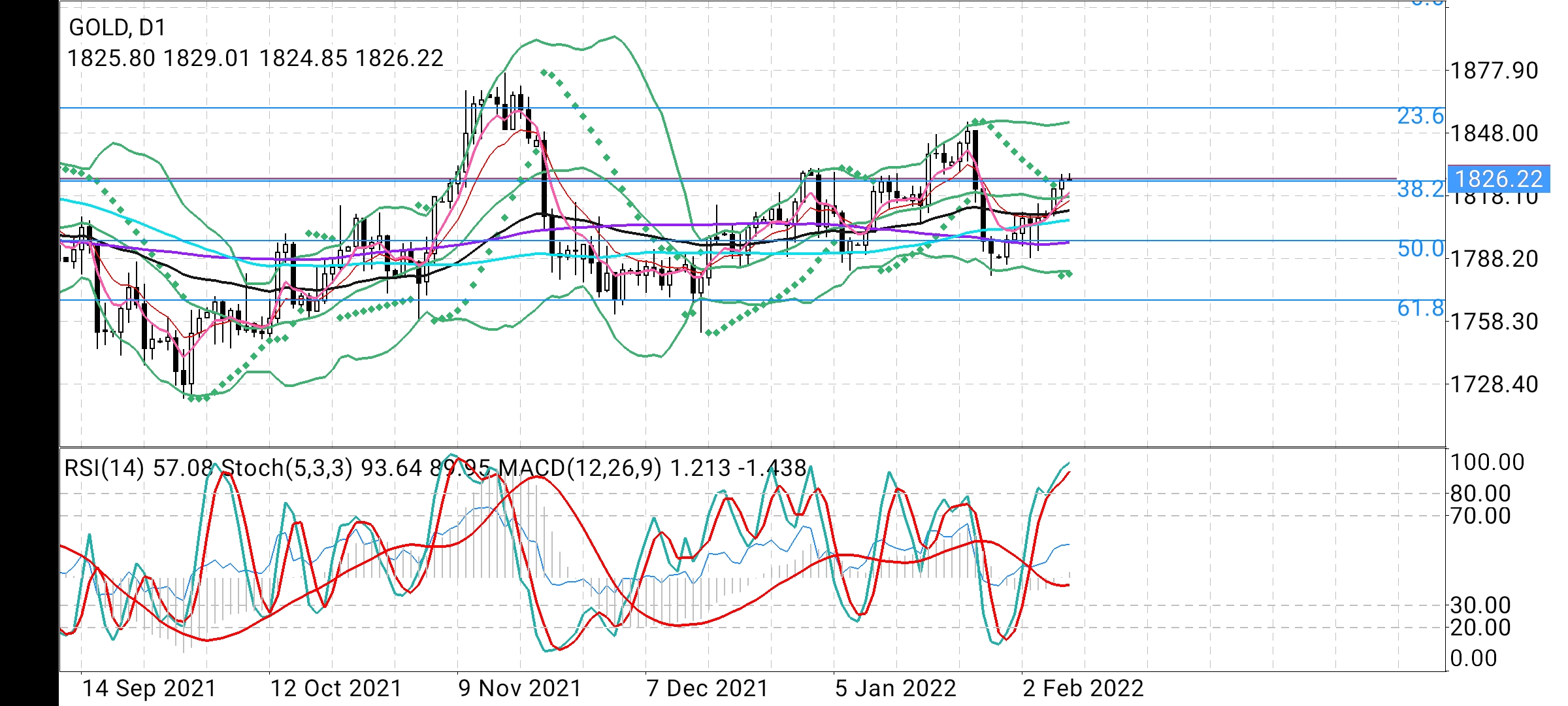 Gold price managed to breach 1825.15 and close the daily candlestick above it, which supports the continuation of the bullish trend on the intraday basis, paving the way to head towards 1860.00 as a next positive target.
The EMA50 continues to support the suggested bullish wave, noting that breaking 1825.15 and holding below it will put the price under negative pressure that targets testing 1797.00 areas again before any new attempt to rise.
The expected trading range for today is between 1815.00 support and 1845.00 resistance.
The expected trend for today: Bullish