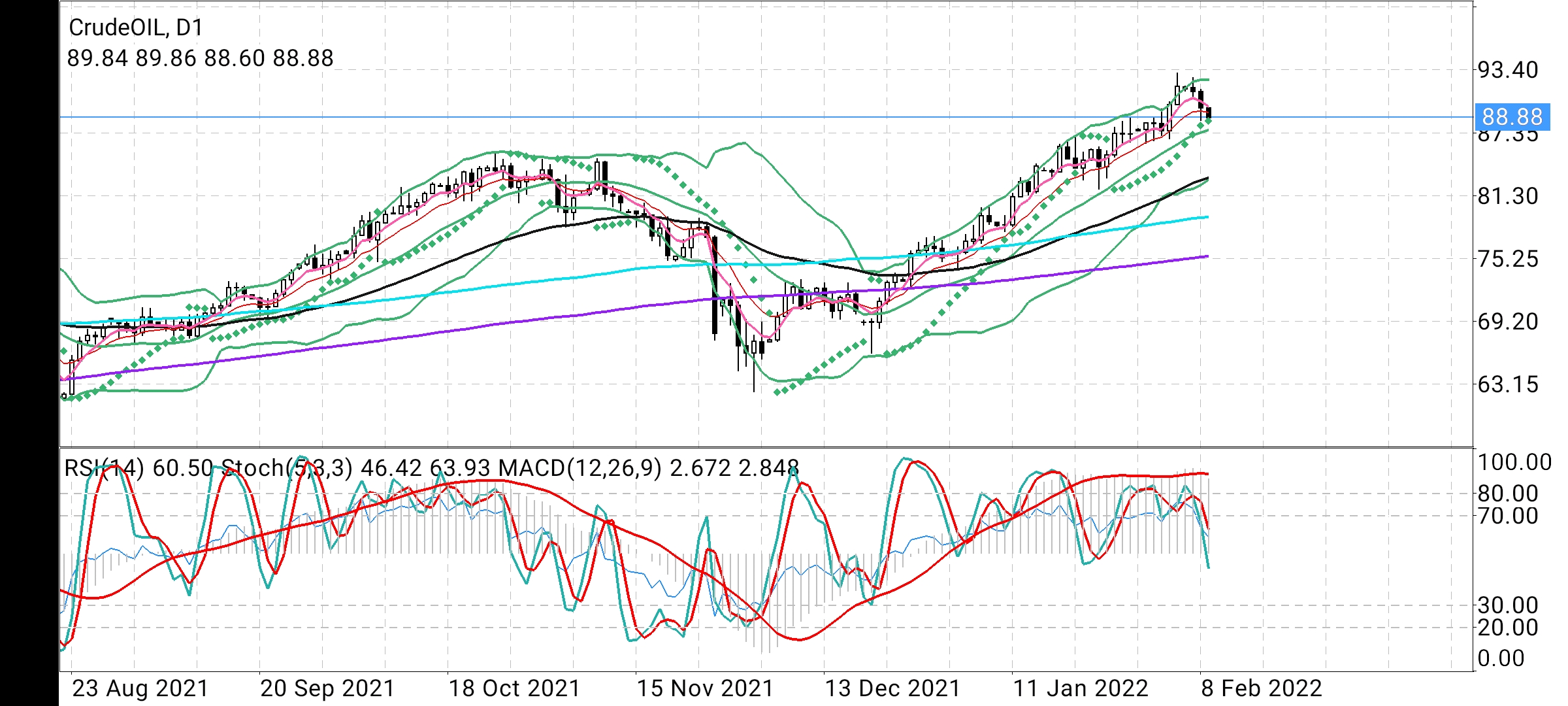 Crude oil price continued its negative pressure yesterday to break the bullish channel's support line and settles below it, which leads the price to continue the decline and achieve bearish correction for the rise measured from 66.11 to 93.14, noting that the first correctional station is located at 86.75.
Therefore, the bearish bias will remain suggested in the upcoming sessions, noting that breaching 90.75 will stop the current negative pressure and lead the price to regain the main bullish trend again.
The expected trading range for today is between 88.00 support and 90.90 resistance.
The expected trend for today: Bearish