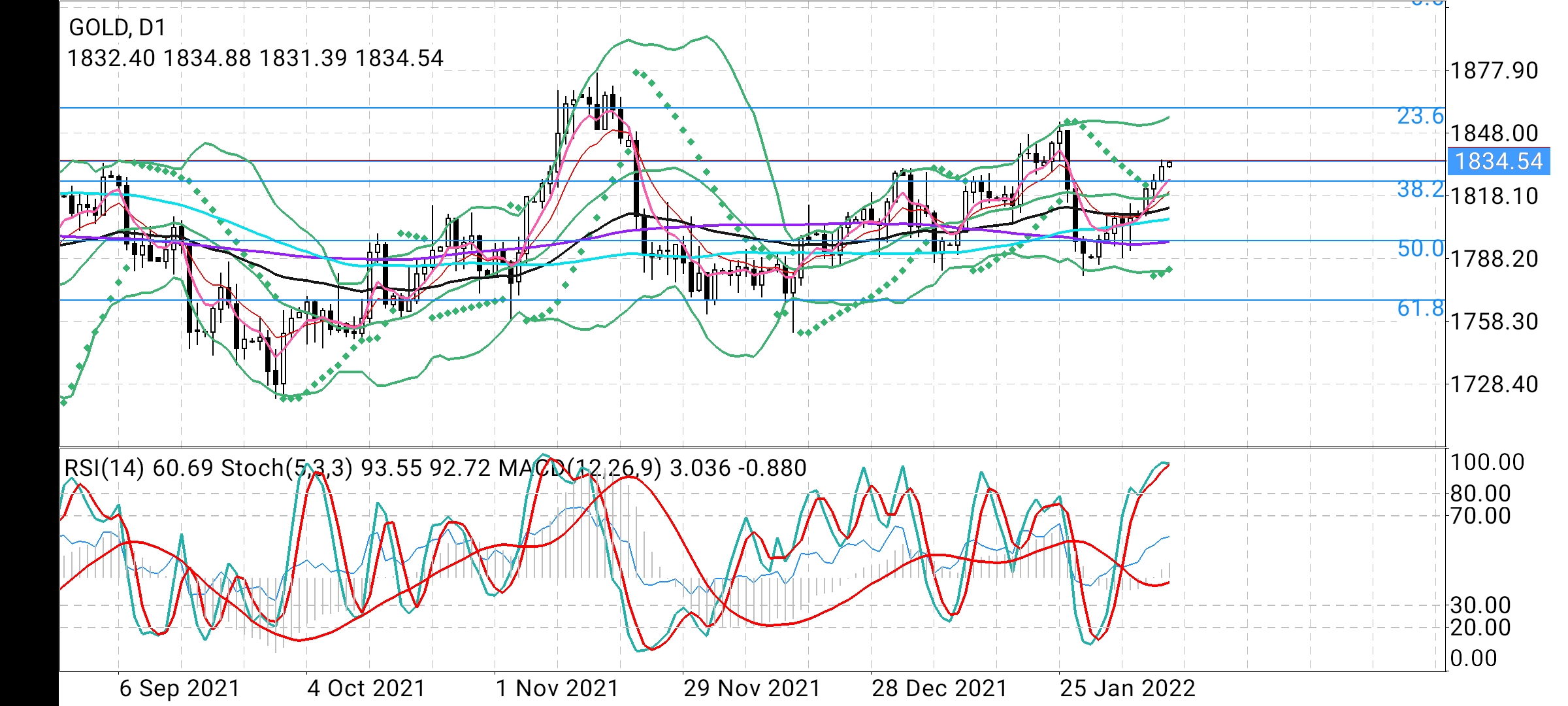 Gold price resumes its positive trades to move away from 1825 level, reinforcing the expectations of continuing the bullish trend, and the way is open to achieve our next positive target at 1860.
However, further bullish momentum is subject to prices holding above 1835
The EMA50 continues to support the suggested bullish wave, waiting to get positive momentum that assist to push the price to achieve more gains in the upcoming sessions, reminding you that it is important to hold above 1825.15 to continue the expected rise.
The expected trading range for today is between 1820.00 support and 1850.00 resistance.
The expected trend for today: Bullish