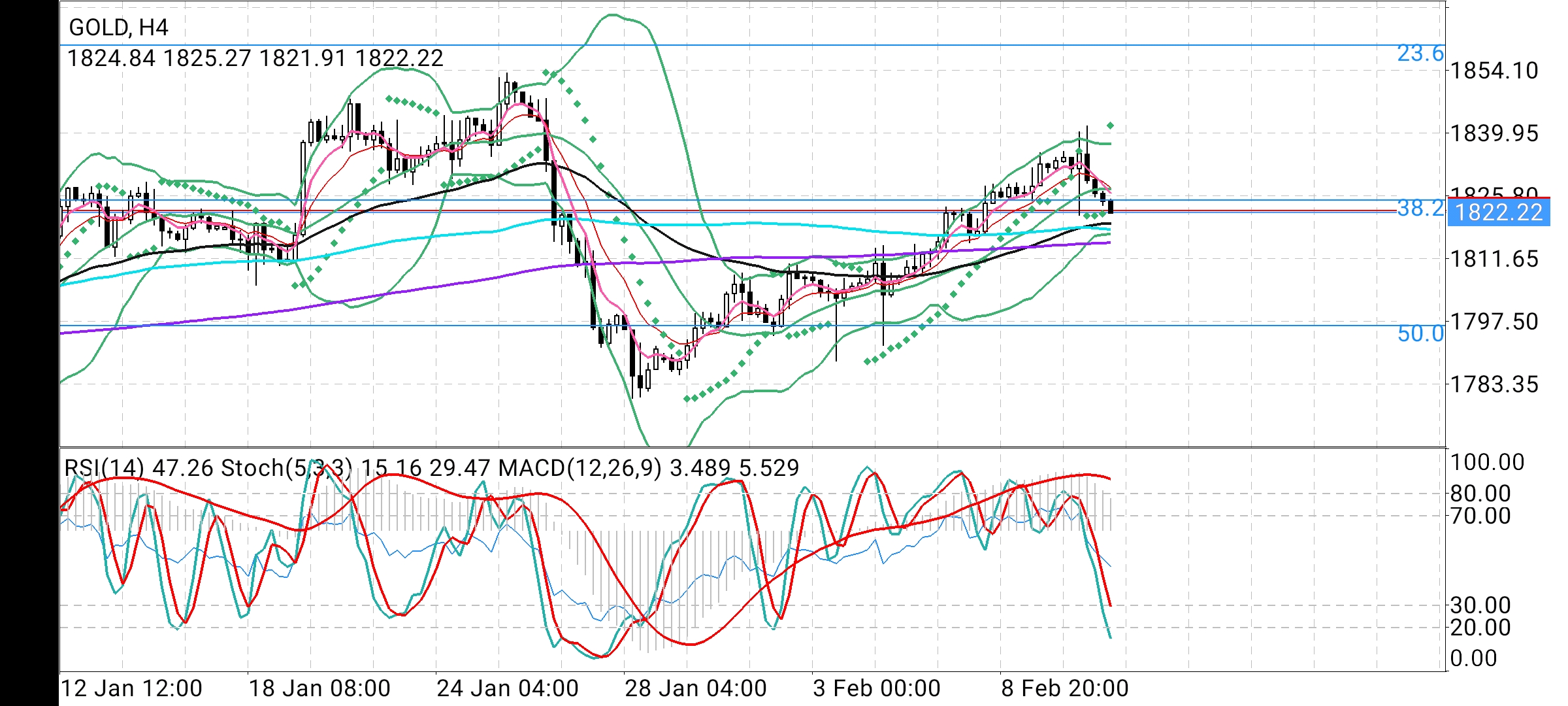 Gold price bounced downwards clearly after completing forming rising wedge pattern that its signs appear on the chart, which confined the recent trades, to start attacking the key support 1825.15, which hints heading to achieve more expected decline in the upcoming sessions, on its way to visit 1797.00 areas initially.
Therefore, the bearish bias will be suggested for today, taking into consideration that the consolidation of 1825.15 level against the current negative pressure will lead the pirce to resume the bullish track again.
The expected trading range for today is between 1800.00 support and 1835.00 resistance.
The expected trend for today: Bearish