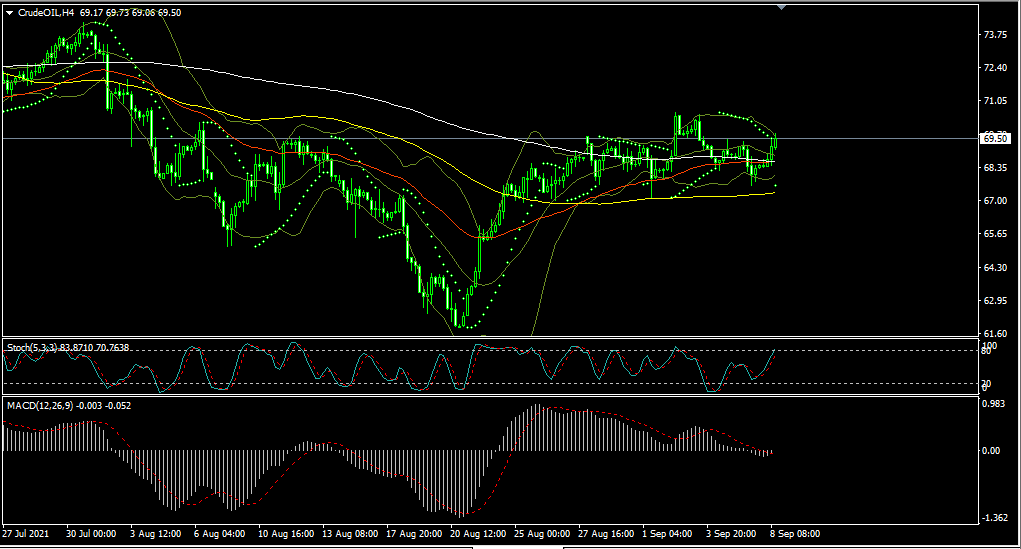 Crude oil price still stuck between the trend confirmation levels represented by 67.45 support and 69.25 resistance, fluctuating between them in the previous sessions, waiting to breach one of these levels to detect the next targets clearly, which keeps our neutrality valid until now.
We remind you that breaching the mentioned resistance will lead the price to resume the bullish wave that its next target located at 71.05, while breaking the mentioned support will press on the price to turn to decline and achieve neative targets that start at 65.20.
The expected trading range for today is between 66.80 support and 70.00 resistance.
The expected trend for today: Neutral