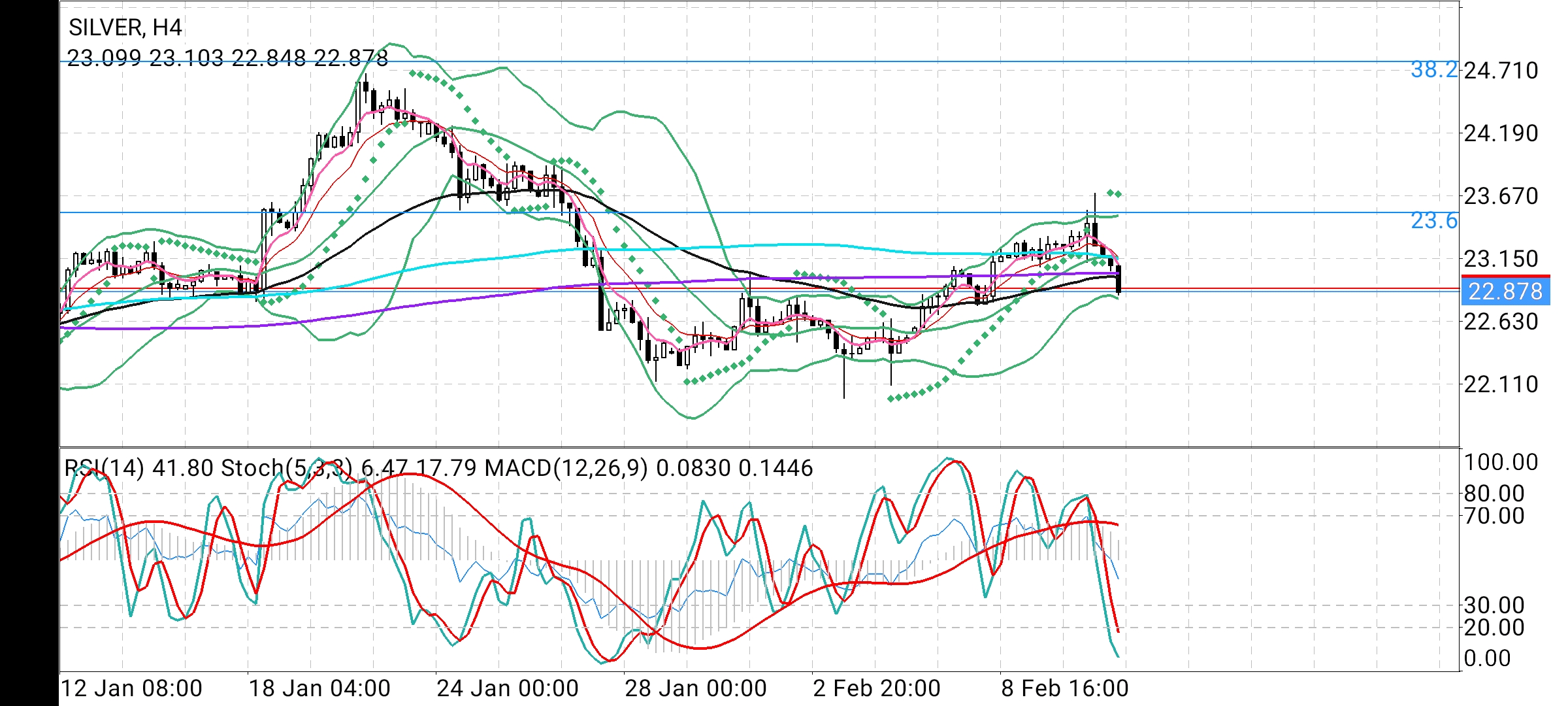 Silver price opens today's trading with additional negativity to break 23.15 level and settles below it, to stop the recently suggested positive scenario and head towards turning to decline on the intraday basis, on its way to achieve negative targets that start at 22.65 and extend to 22.10.
Therefore, we are waiting for more decline in the upcoming sessions unless the price rallied to breach 23.15 followed by 23.55 levels and hold above them.
The expected trading range for today is between 22.65 support and 23.25 resistance.
The expected trend for today: Bearish