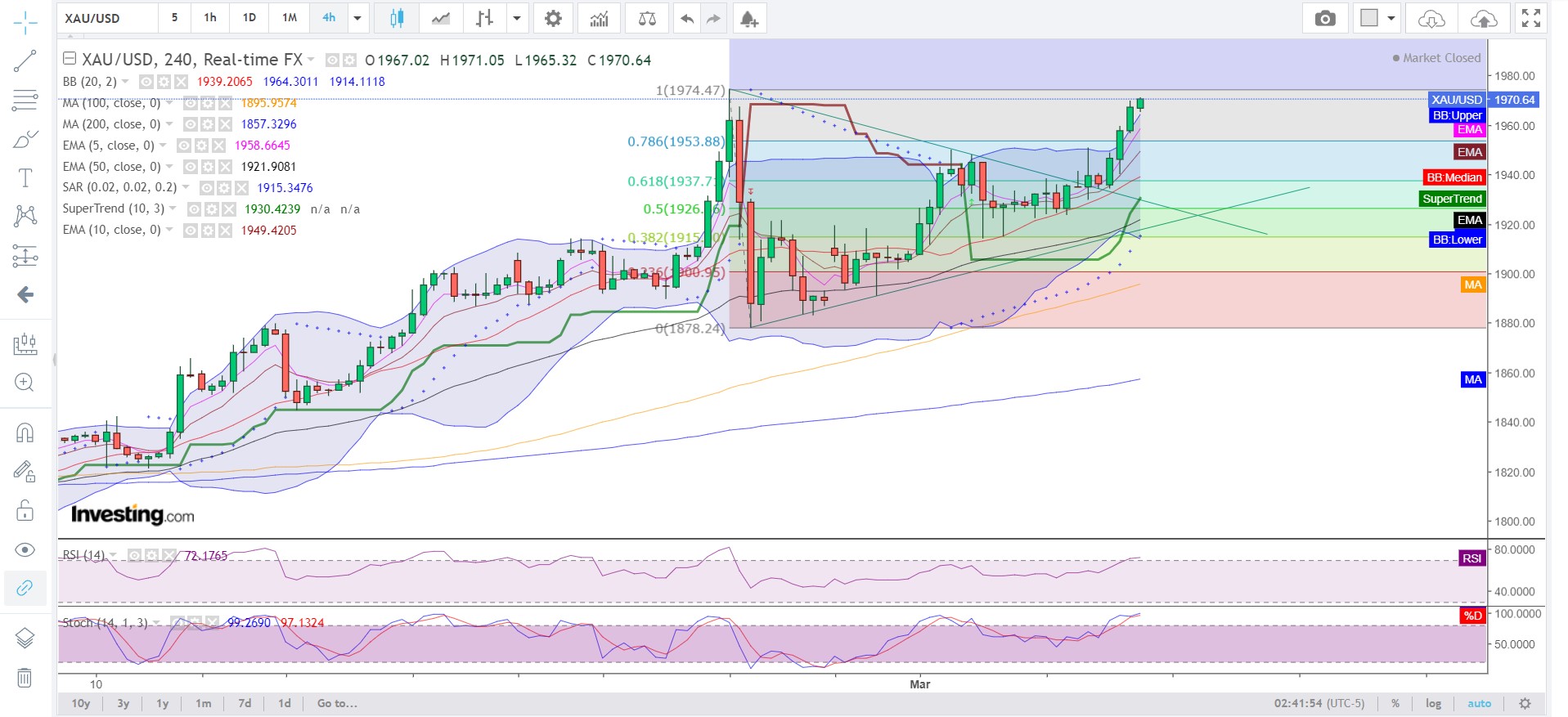 WTI USD
WTI has had a fired up week with $22 move (117.94 - 95.79) after a massive run away gap on 4 Hour chart that still remains unfilled.
Over the time, Oil prices have to come down to fill the gap.
One sided parabolic rally is making WTI extremely overbought. We can see still some more upside to 120 & 125 over the next week. Nonetheless, with every passing day, Oil is inching closer to trigger a sharp decline which targets $105 - $95 initially which will decide next leg up for $147 or next leg down to $82 - 67
Stochastic readings of 94/87, 97/88 and 97/95 on Daily, Weekly and Monthly charts indicate overbought status with yet some potential for advance with correction warnings nearby.
RSI reading 80, 81 and 73 on Daily, Weekly and Monthly charts warn of a sharp pull back to break out area of $95 over the next few days or so.