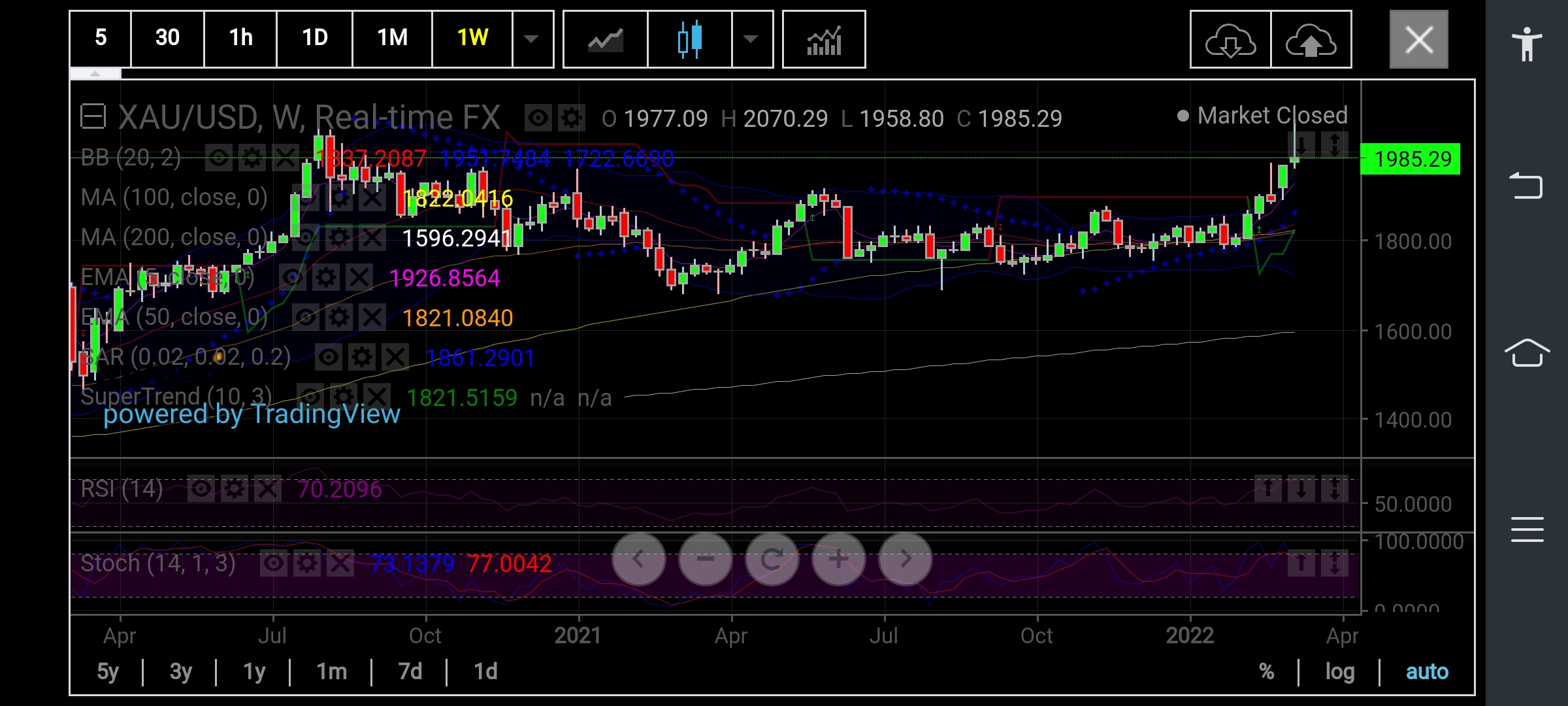 Spot Gold
Spectacular week with fireworks. The huge move that attempted to clear above recent $2074 high was deflated at $2070 pushing Gold down all the way to $1958 on Friday, though the spot metal managed to settle the week at $1988, some $30 above the low
Massive volatility which witnessed Gold rising from $1977 all the way up to $2070, a rise of $93, followed by fall to $1958, a $decline of $112, indicates volatility is at its highest level
Over the week ahead, markets will monitor price reaction to $1974 and the $1958 low
Minor range is $1958 - $2010
Prices need to break and sustain above $2010 for retest of $2020 & $2032 which may be targeted by sellers again to hunt for lower levels.
On the flip side, weakness below $1985-$1980 will indicate selling bias towards retest of $1958. Breaking and sustaining below this level, correction can extend to $1934 - $1900
Early hours of opening will be interesting to watch as markets are likely to open with gaps.