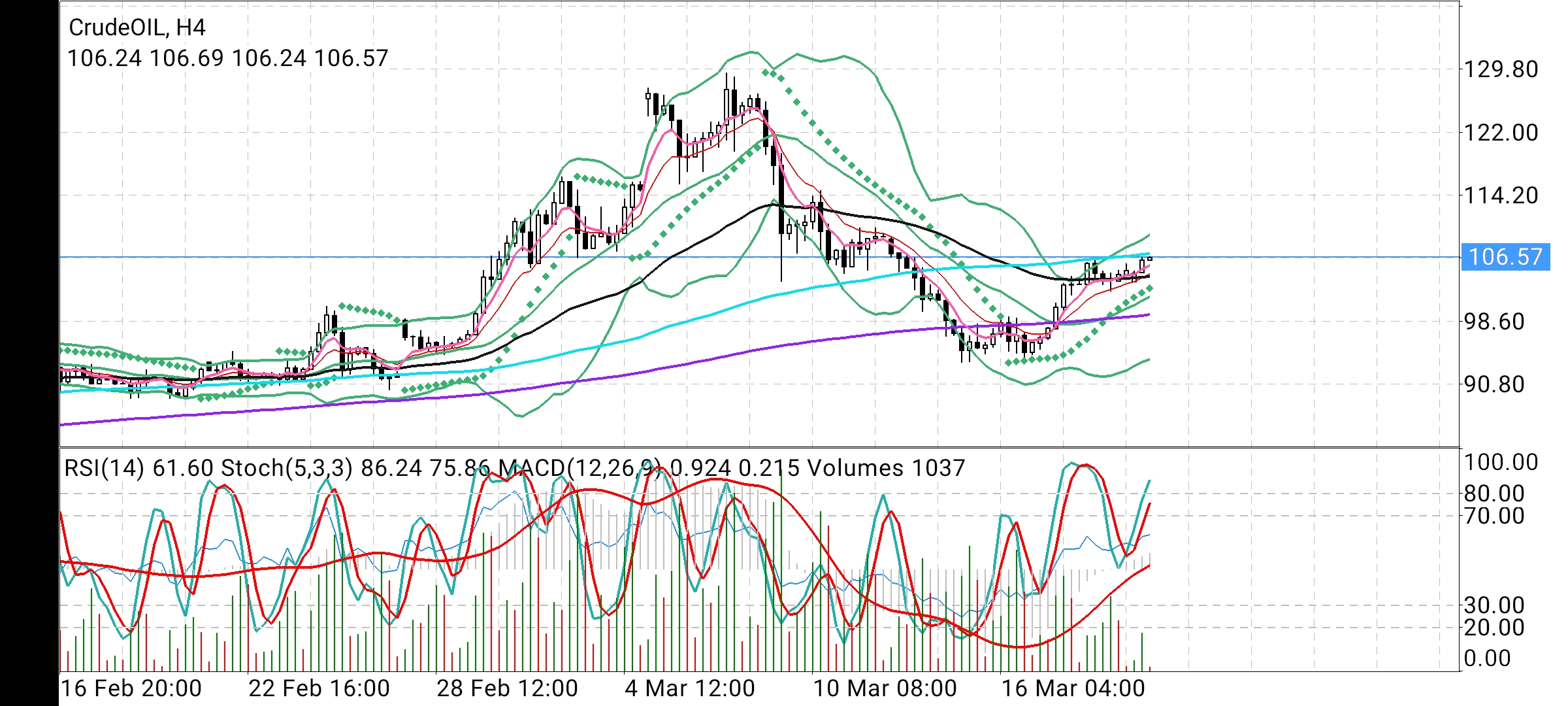 Crude oil price opened today with strong positivity to breach 104.60 level and settles above it, to reinforce the expectations of continuing the bullish trend, which its next target located at 109.15, while on the other hand, we notice that the price completed forming inverted head and shoulders' pattern that its signs appear on the chart, to support the chances of achieving additional gains that extend to 113.70 followed by 116.00.
Therefore, we will continue to suggest the bullish trend for the upcoming period, noting that breaking 104.60 will stop the expected rise and press on the price to turn to decline.
The expected trading range for today is between 104.00 support and 110.00 resistance.
The expected trend for today: Bullish