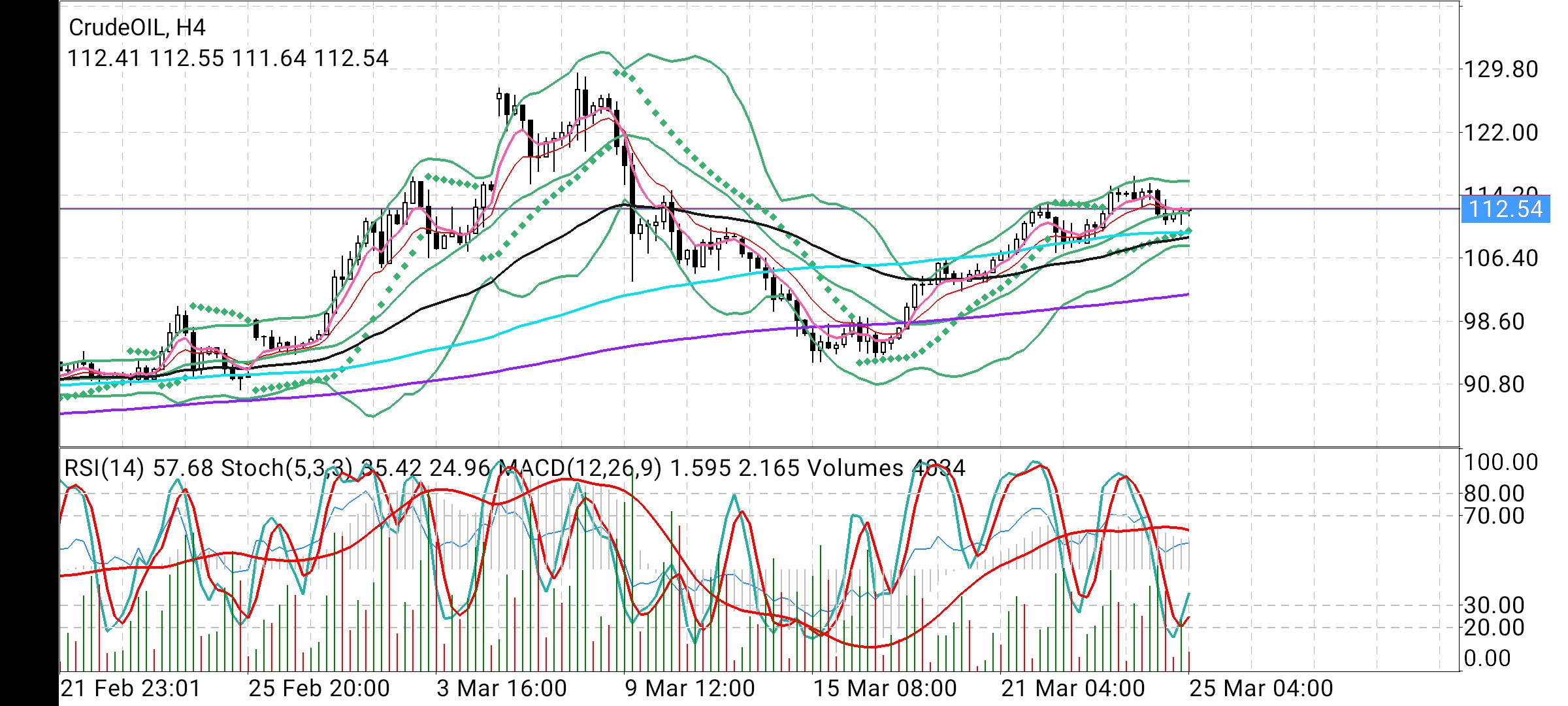 Crude oil price continued to decline yesterday to reach 110.30 areas, noticing that the price begins today with clear positivity to attempt to step above 111.75, motivated by stochastic positivity that appears clearly on the four hours' time frame, which supports the chances of achieving more rise in the upcoming sessions, waiting to test 113.70 initially.
Therefore, the bullish bias will be suggested for today, and breaching the targeted level will extend the bullish wave to reach 119.35 as a next main target, noting that failing to consolidate above 111.75 will stop the positive scenario and press on the price to suffer additional losses that reach 109.15.
The expected trading range for today is between 110.00 support and 116.00 resistance.
The expected trend for today: Bullish