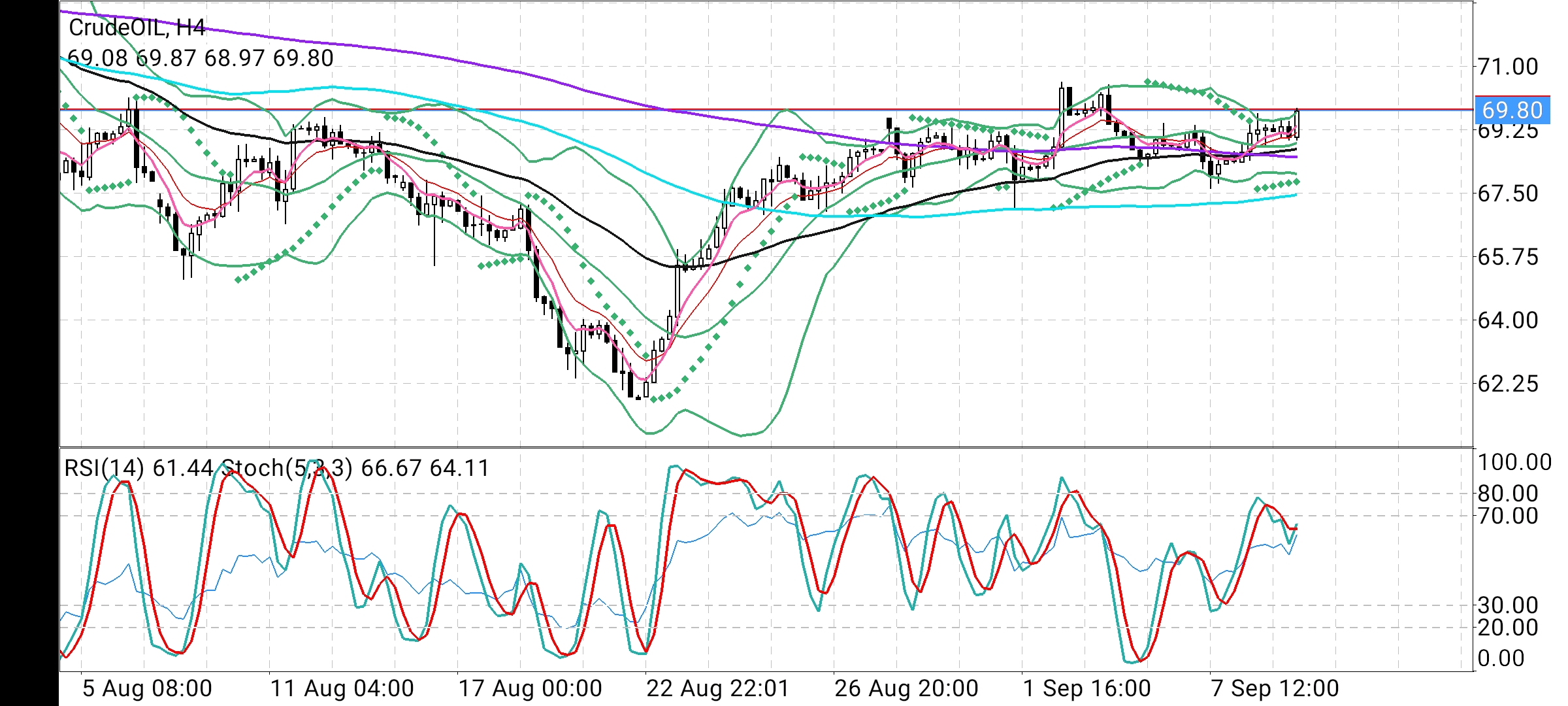 Crude oil price fluctuates around 69.25, and shows some slight bearish bias now, waiting to get positive motive that assist to push the pirce to confirm surpassing the mentioned level followed by rallying towards our main waited target at 71.05.
Until now, we will continue to suggest the bullish trend for the upcoming period unless the price settled below 69.25 followed by breaking 68.70 and holding below it.
The expected trading range for today is between 68.00 support and 71.05 resistance.
The expected trend for today: Bullish