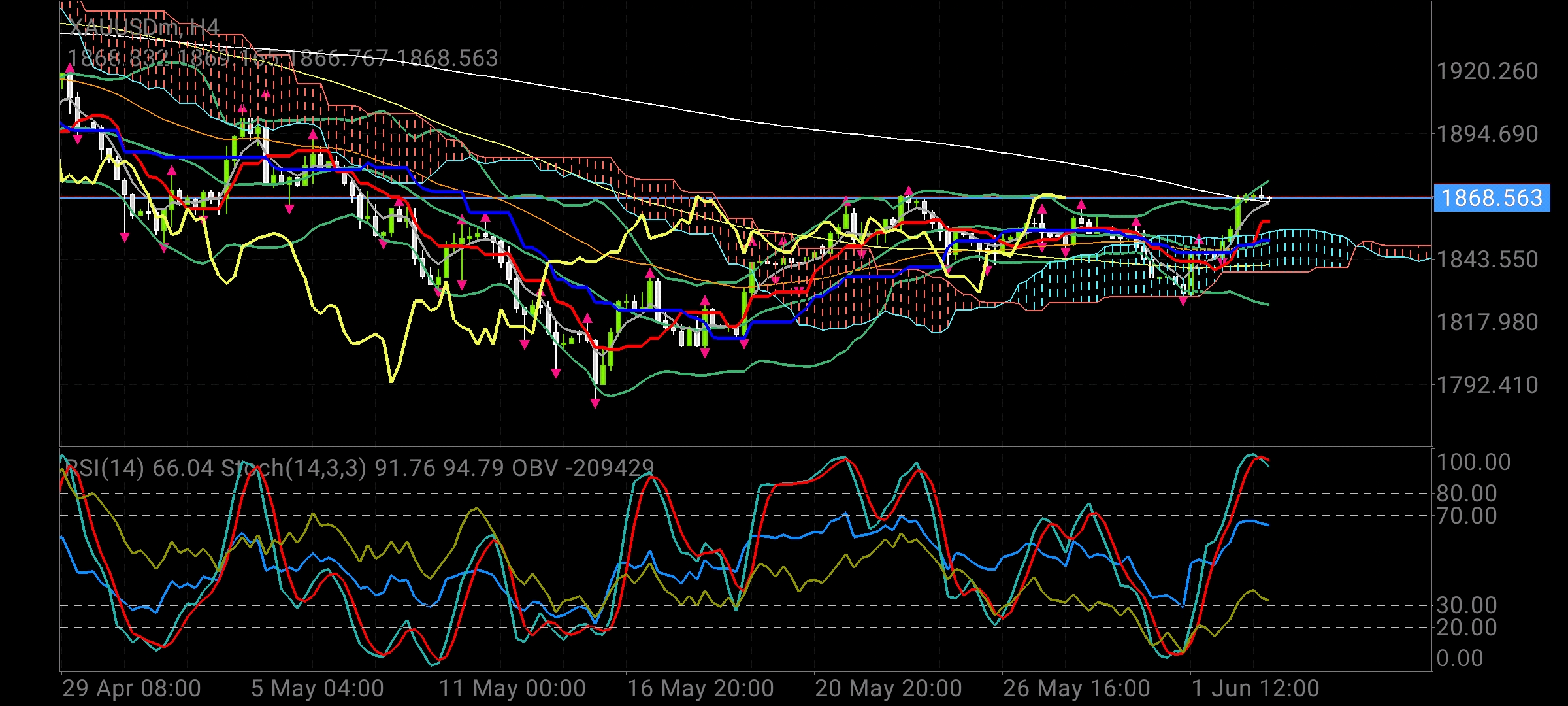 Gold continues rally to 1892
Gold price keeps rising to reach 1870.00 level, reinforcing the expectations of continuing the bullish trend, which targets 1890.00 mainly, noting that the price moves within bullish channel that supports the chances of surpassing the mentioned level to achieve additional gains on the intraday and short term basis.
In general, the bullish trend scenario will remain active and dominant in the upcoming sessions conditioned by the price stability above 1850.00 and 1838.10 levels.
Traders should buy the dips towards 1858-1850 support areas.
The expected trading range for today is between 1850.00 support and 1890.00 resistance.
Expected Trend Bullish