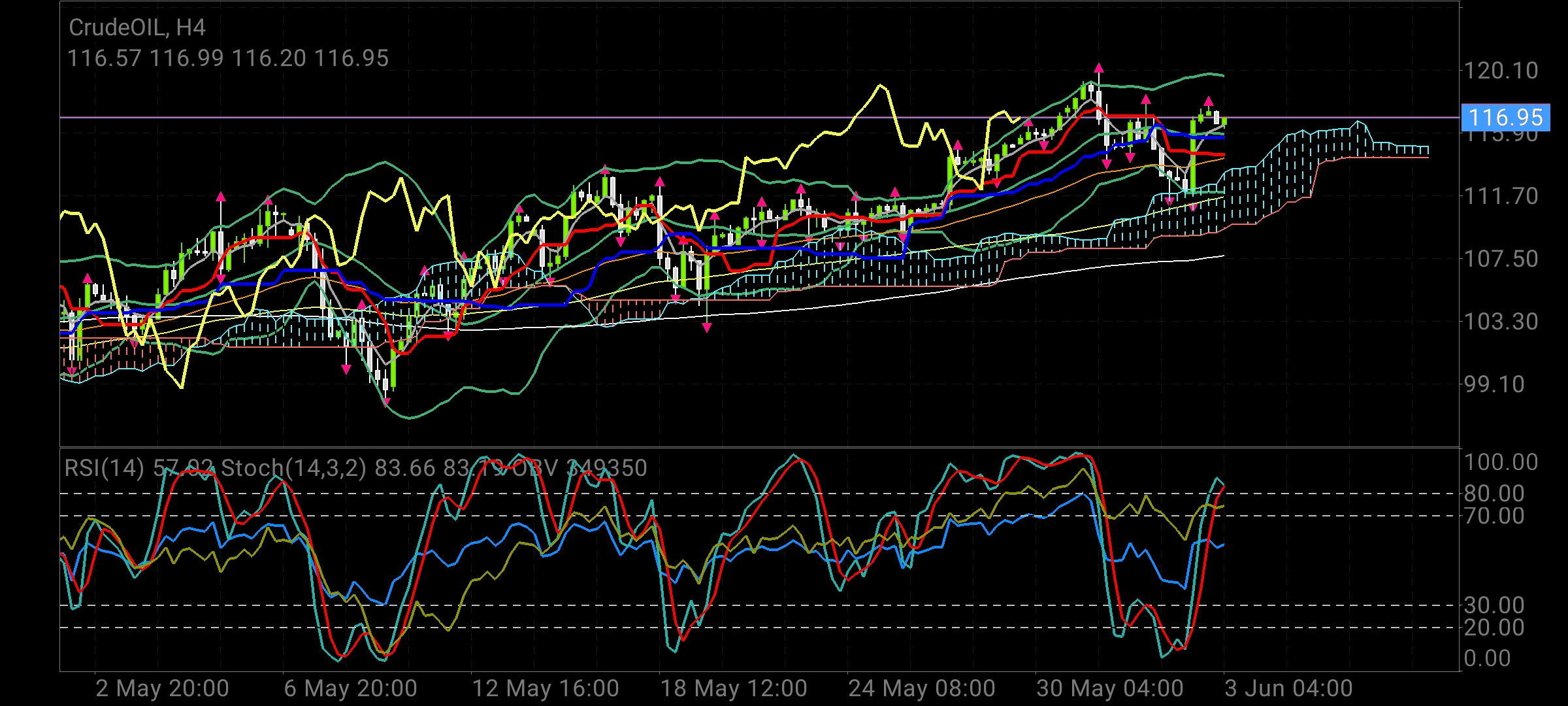 Crude oil price rallied upwards strongly to breach 113.70 and settles above it, to reactivate the bullish trend scenario again, on its way to achieve positive targets that reach 119.35.
Stochastic current negativity might press on the price to provide some temporary bearish bias before resuming the expected rise, which will remain valid unless breaking 113.70 and holding below it again.
The expected trading range for today is between 113.00 support and 119.00 resistance.