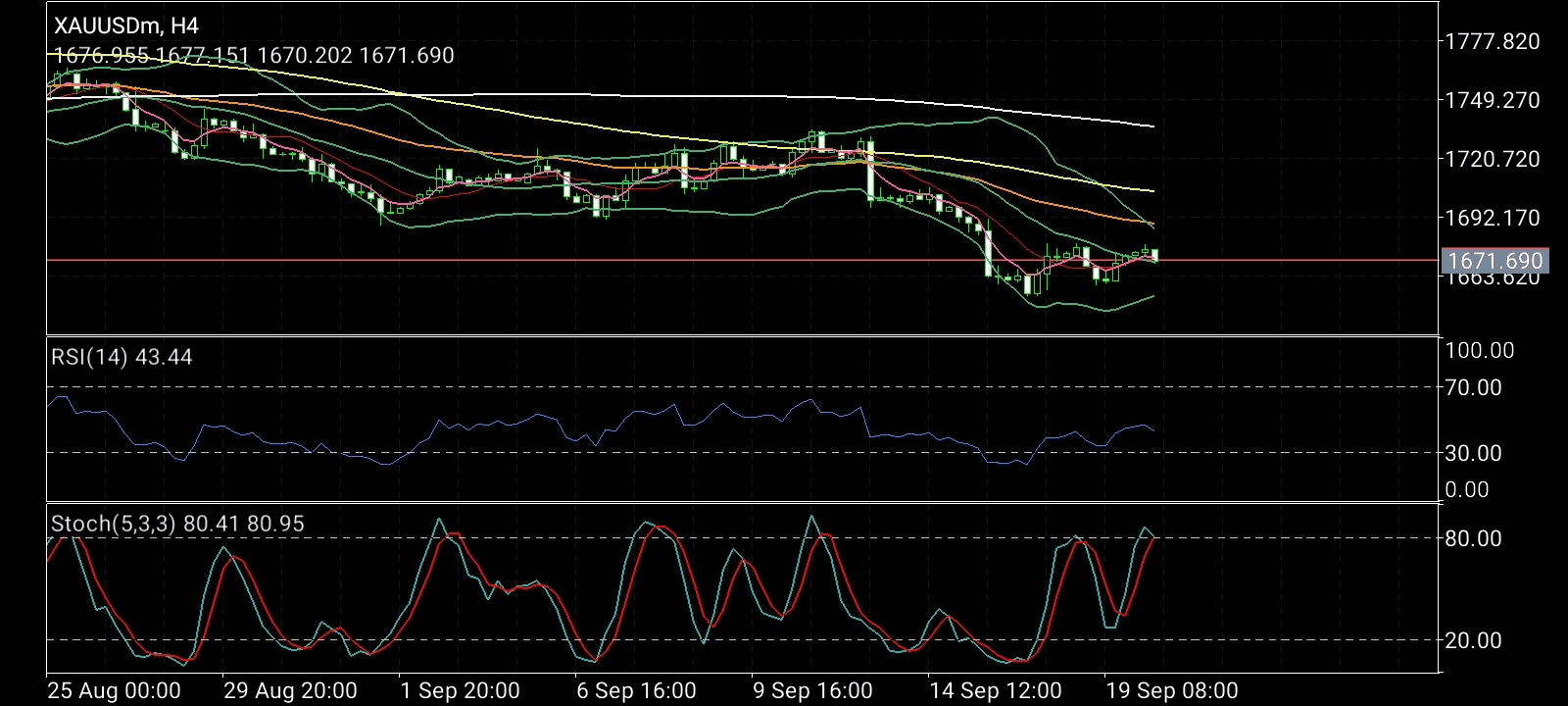 Gold price traded with clear positivity yesterday to test the first key resistance 1680.00, which represents the first protection factor to the continuation of the main bearish trend scenario, waiting to rebound bearishly to resume the bearish wave that its next target located at 1644.00, supported by stochastic loss to the positive momentum.
On the other hand, we should note that breaching 1680.00 – 1683.65 levels will complete forming positive pattern that we expect to push the price to start bullish correction that targets 1712.70 areas initially.
The expected trading range for today is between 1665.00 support and 1690.00 resistance.
The expected trend for today: Bearish