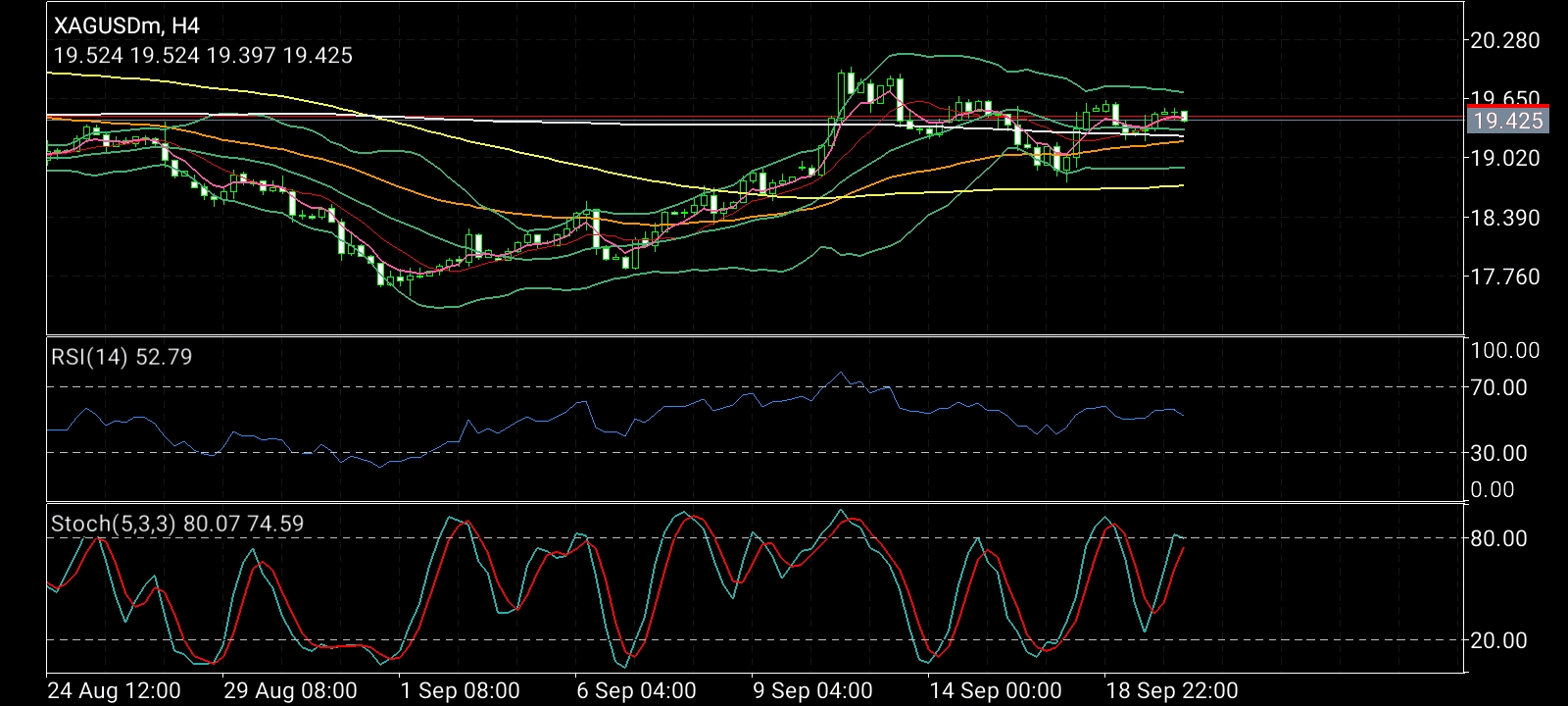 Silver price shows new positive trades to test the key resistance 19.60, and the price needs to consolidate below this level to keep the bearish trend scenario active, as breaching it will lead the price for key turn to the trend to the upside.
Until now, we continue to suggest the bearish trend unless breaching 19.60 and holding above it, noting that our targets begin by breaking 19.20 to open the way to head towards 18.80.
The expected trading range for today is between 19.00 support and 19.70 resistance.
The expected trend for today: Bearish