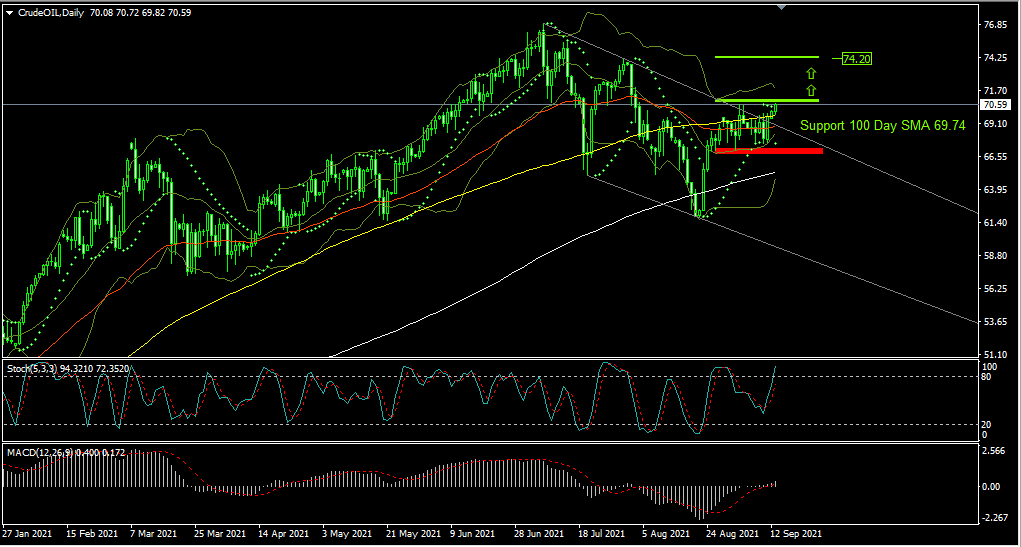 Crude oil price succeeded to surpass 69.74 which coincides with 100 Day SMA and settled above it, rienforcing the expectations of continuing the main bullish trend, opening the way to head towards our next positive target at 71.05.
The EMA50 supports the suggested positive scenario, noting that breaching the targeted level will extend the bullish wave to reach 73.30 and 74.20, while holding above 69.74 represents key condition to continue the expected rise.
The expected trading range for today is between 69.00 support and 71.50 resistance.
The expected trend for today: Bullish