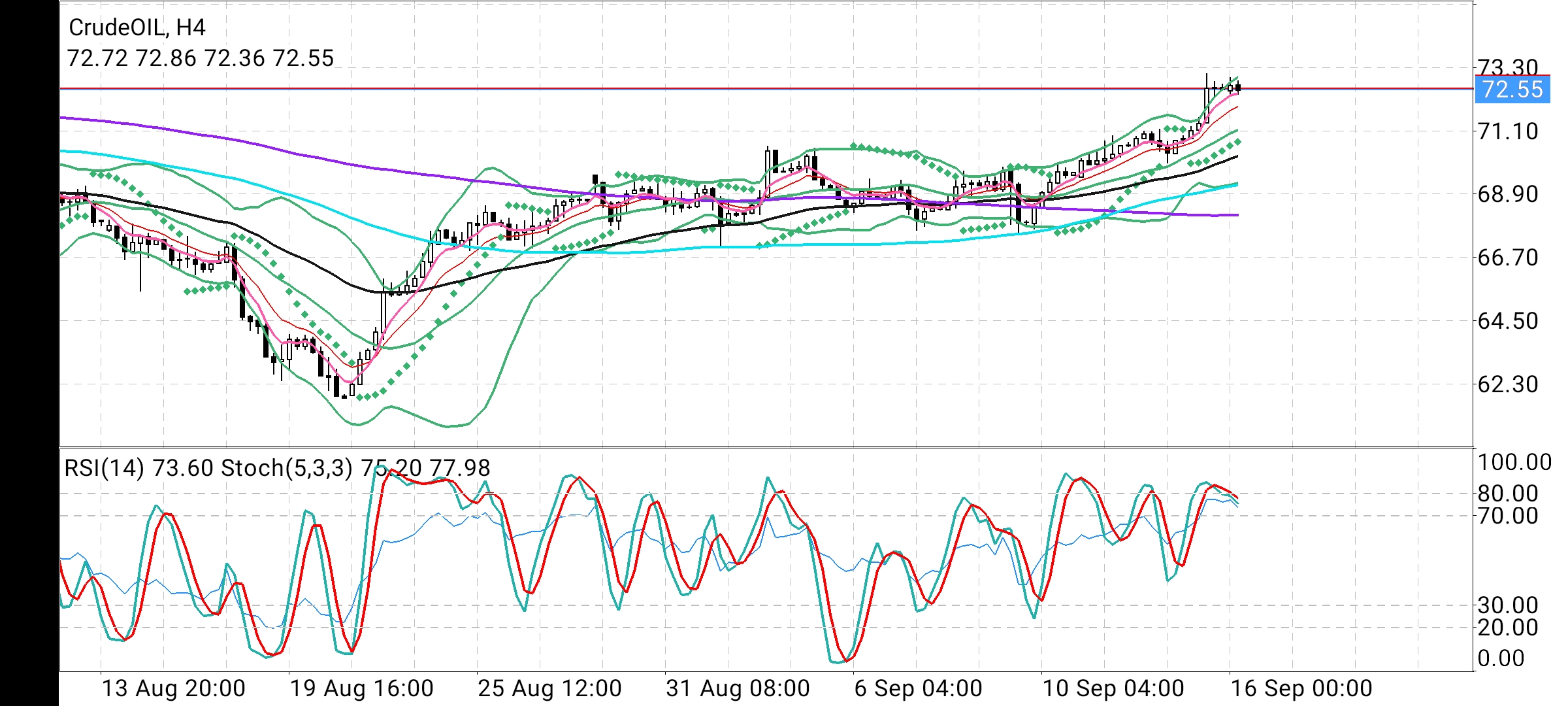 Crude oil price begins today with new bullish bias to approach 73.30 level, and we expect to breach this level to achieve new gains that extend to 75.00, as the price moves organized inside the bullish channel that appears on the chart, getting continuous support by the EMA50.
Therefore, the bullish trend will remain dominant on the intraday and short term basis, noting that holding above 71.05 is important to achieve the suggested targets.
The expected trading range for today is between 71.50 support and 74.50 resistance.
The expected trend for today: Bullish