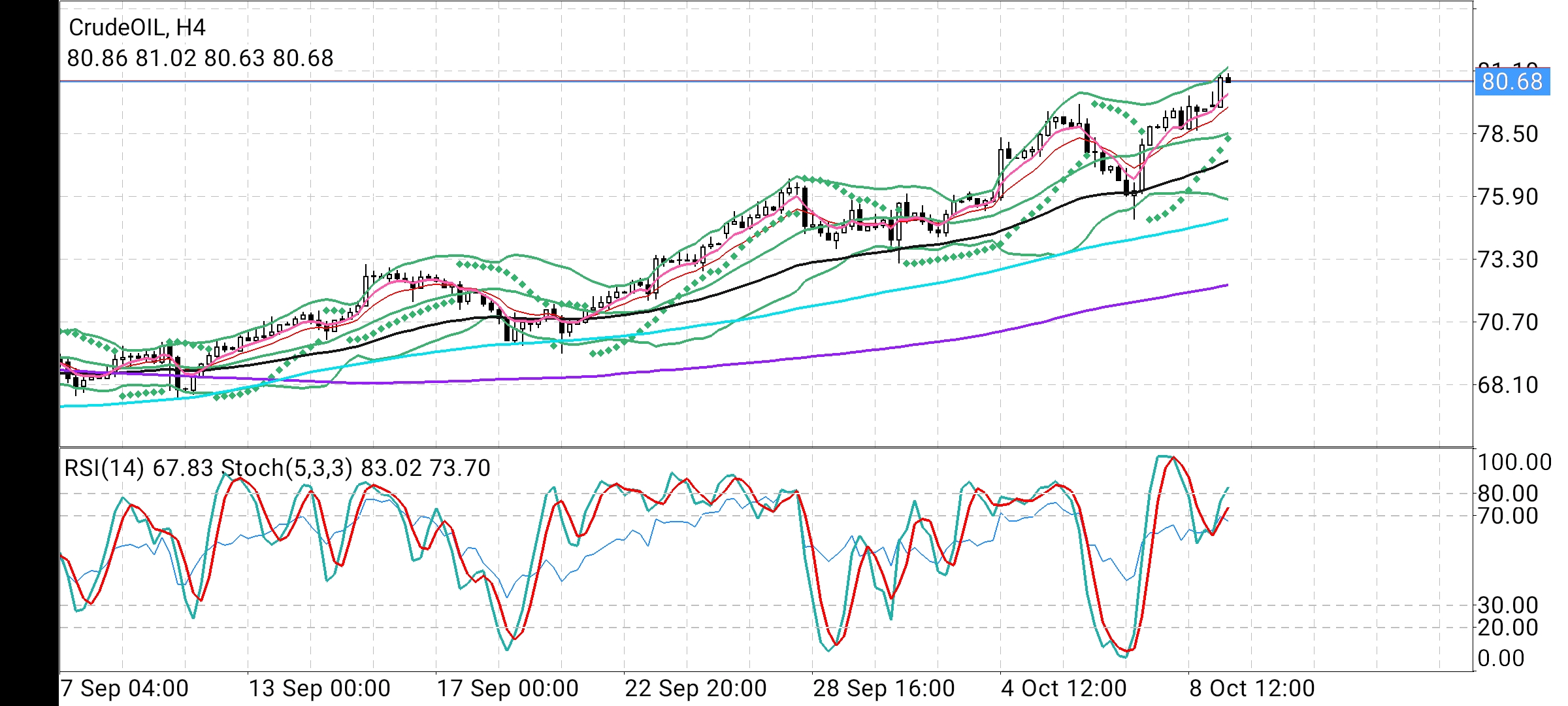 Crude oil price opened today's trading with strong positivity to surpass our waited target at 80.35 and reach the thresholds of the bullish channel's resistance, waiting to test 81.50 level as a next positive station, and we suggest the continuation of the bullish trend domination on the short term and medium term basis, noting that surpassing the last level will push the price to 82.85 areas direct.
Therefore, the bullish trend will remain valid and active in the upcoming sessions, taking into consideration that failing to breach 81.50 will lead the price to start bearish wave that targets testing 79.40 areas initially, and breaking this level will extend the bearish wave to reach 76.15 areas on the near term basis.
The expected trading range for today is between 79.40 support and 83.30 resistance.
The expected trend for today: Bullish