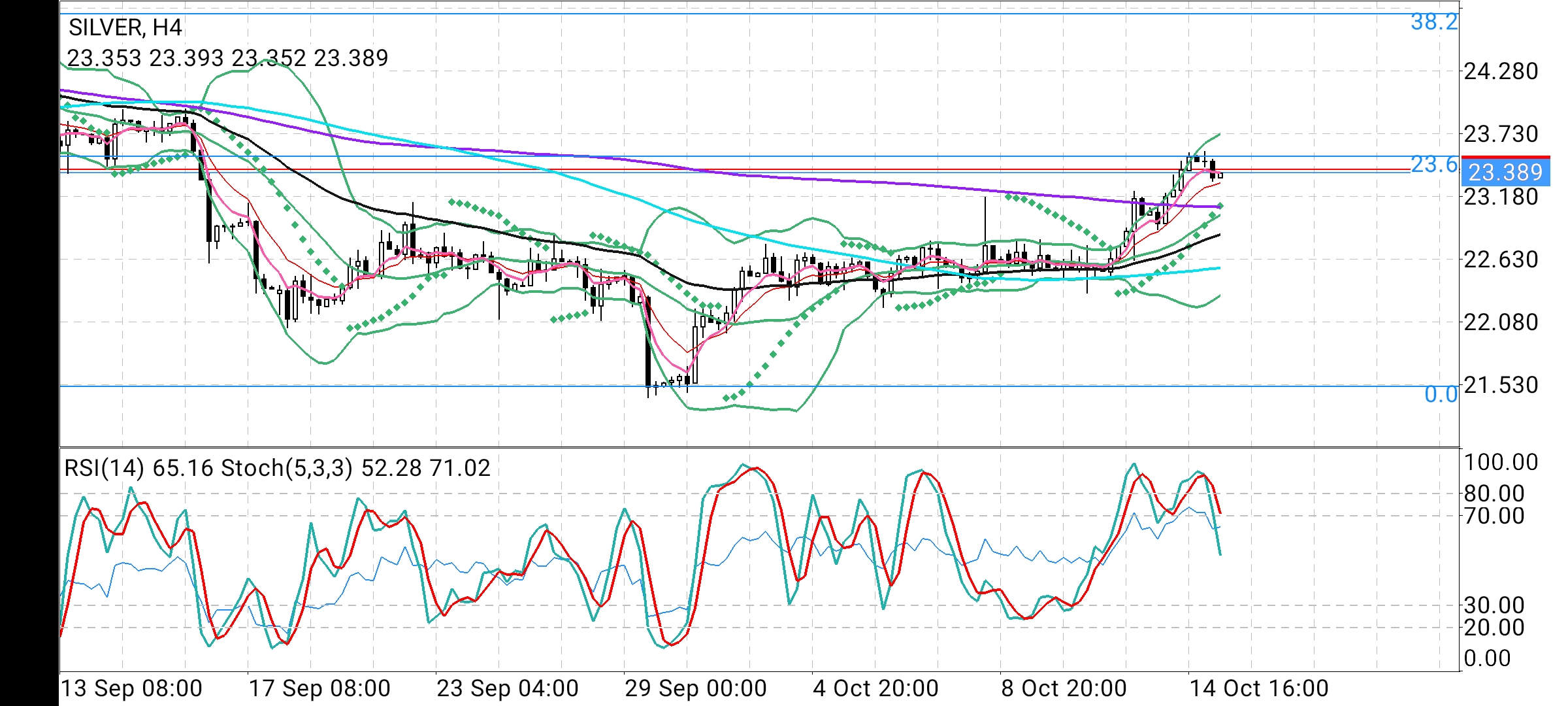 Silver price surpassed the bearish channel's resistance and settled above it, to start bullish wave that its targets begin at 24.20, noticing that the price completed forming inverted head and shoulders' pattern that appears on the chart, which has positive targets that extend to reach 25.00 areas.
Therefore, we expect to witness more rise in the upcoming sessions, supported by moving above the EMA50, noting that the continuation of the bullish wave requires holding above 23.15.
The expected trading range for today is between 23.15 support and 24.00 resistance.
The expected trend for today: Bullish